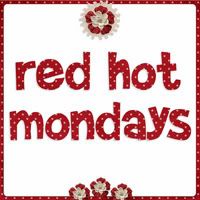 It's my first entry for RED HOT MONDAYS but I am looking forward for more. My entry for this week is missing the kids in the office and being a kid again.
When Mr. Quimbo was our CEO, we had to celebrate Halloween with kids and be like a kid again. We had our own Halloween costumes to match the kids in the office doing their rounds for trick or treat. The office looked gloomy and very bright red.
This is me clowning around with a corpse(though not a real corpse). I had a fiery red headdress to match the office theme.
By the way, that's me trying to eat the inedible mushroom. The place looks like Super Mario country with red mushrooms everywhere. The kids surely enjoyed the event as much as I did.
It was one red and scary Halloween after all...'till next Red Hot Mondays...ciao!